We'll Establish Your Youtube Automation Business
Start your YouTube automation business with Redsglow Business Establishment. We'll help you launch a successful automation business on YouTube













Redsglow Youtube Automation Business Establishment Agency
Starting a YouTube automation business is like setting off on a big adventure. But every adventure is easier and more fun with a good guide. That's where Redsglow Business Establishment comes in—we're your friendly guide for this exciting journey!
Imagine having a friend who knows a lot about YouTube and can show you the ropes. That's us! We know YouTube well, and we're here to help you to start your Youtube Automation Business.
In this introduction, we want to show you how we can be that helping hand. We'll work for you, support you, and launch your YouTube automation business. Our aim is to make sure you feel confident and can achieve your YouTube dreams.
So, let's start this adventure together and make your mark in the YouTube world!
Starting a YouTube automation business requires the right blend of knowledge, strategy, and support. Redsglow Business Establishment steps in as your trusted ally to ensure a smooth takeoff into the world of YouTube automation. Here's how Redsglow Business Establishment services can support you:
1. Comprehensive Guidance:
We provide in-depth guidance and expert advice, helping you understand the nuances of YouTube automation. Our team is there to assist you at every stage, breaking down complexities into simple, actionable steps.
2. Specialized Strategy Development:
   Crafting a personalized strategy is vital for a successful YouTube automation business. We work closely with you to understand your goals, audience, and niche, and then develop a tailored strategy that aligns with your vision.
3. Content Creation Assistance:
   Content is the heart of any YouTube channel. We offer assistance in creating engaging and relevant content ideas that resonate with your target audience, helping you establish a strong content foundation for your channel.
4. Channel Branding and Design:
   First impressions matter. We help you design a professional and appealing channel, including creating custom banners, logos, and visuals that reflect your brand identity and capture your audience's attention.
A strong brand can help a business stand out from the competition, attract new customers, and build loyalty among existing customers. It can also command a premium price for products and services.
There are many different elements that can be used to create a strong brand, including:
Name: The name should be easy to remember and pronounce, and it should be relevant to the business or product.
Logo: The logo should be visually appealing and memorable. It should also be consistent with the overall brand identity.
Visual identity: The visual identity includes the company's colors, typography, and overall design aesthetic. It should be consistent across all marketing materials and touchpoints.
Mission: The mission statement should articulate the company's purpose and values. It should be clear, concise, and memorable.
Values: The values are the guiding principles that the company lives by. They should be reflected in the company's culture, products, and services.
Personality: The personality is the emotional connection that customers have with the brand. It should be reflected in the company's marketing and advertising.
Our services include:
Content strategy development: We will help you develop a content strategy that is tailored to your specific business goals and target audience.
Content creation: We will create high-quality content that is informative, engaging, and visually appealing. This includes blog posts, articles, social media posts, email marketing campaigns, and more.
Content editing: We will edit your content to ensure that it is clear, concise, and free of errors.
Content design: We will design your content to be visually appealing and easy to read. This includes creating infographics, graphics, and other visuals.
Content promotion: We will promote your content to help you reach your target audience and achieve your business goals. This includes social media marketing, search engine optimization (SEO), and paid advertising.
We are committed to providing our clients with the highest quality of service. We work closely with our clients to understand their needs and goals, and we deliver results that exceed their expectations.
6. Optimized Channel Setup:
   Setting up your YouTube channel is a crucial initial step. We guide you in creating a well-structured channel, optimizing it for maximum visibility, user-friendliness, and appeal to potential subscribers.
7. SEO and Keyword Strategy:
   SEO is key to reaching a wider audience on YouTube. We assist you in effective keyword research and implementation, optimizing your videos for search engines and improving their discoverability.
8. Monetization Strategies:
   It's important to understand how to earn money from your YouTube channel. We provide insights into various monetization options, helping you choose the best strategies that align with your goals and audience.
9. Insightful Analysis and Performance Monitoring:
Implementing analytic tools is a fundamental step in gauging your channel's effectiveness. We initiate the setup of analytics tools to meticulously track your channel's performance, offering you invaluable data and deep insights. This data equips you to refine your strategies, optimize your content, and extend your reach effectively.
Starting your YouTube automation business with Redsglow Business Establishment means having a dedicated team by your side, offering tailored services and expert assistance to set you on the path to YouTube success.
Start For Your Better Tomorrow from Today
Starter
Low Budget Package
Normal Seo, Social Account Optimization
Enterprise
Hight Budget Package
120 60 Normal Edited Videos

Seo and Platform Optimization
Premium
Mid Budget Package
Norml Seo, Social Account Optimization
Why Choose
Redsglow Business Establishment

for YouTube Automation Business
Starting a YouTube automation business is thrilling, but it can be overwhelming on your own. Here's why teaming up with Redsglow Business Establishment is a great choice to get your YouTube automation business off the ground:
1.Expertise and Experience:
Our team at Redsglow Business Establishment is well-experienced in the YouTube world. We know the ins and outs of automation, and we're here to share that knowledge with you.
Your YouTube journey is unique, and we get that. We don't give you a generic plan. We listen to your dreams and craft a plan that suits your goals and audience.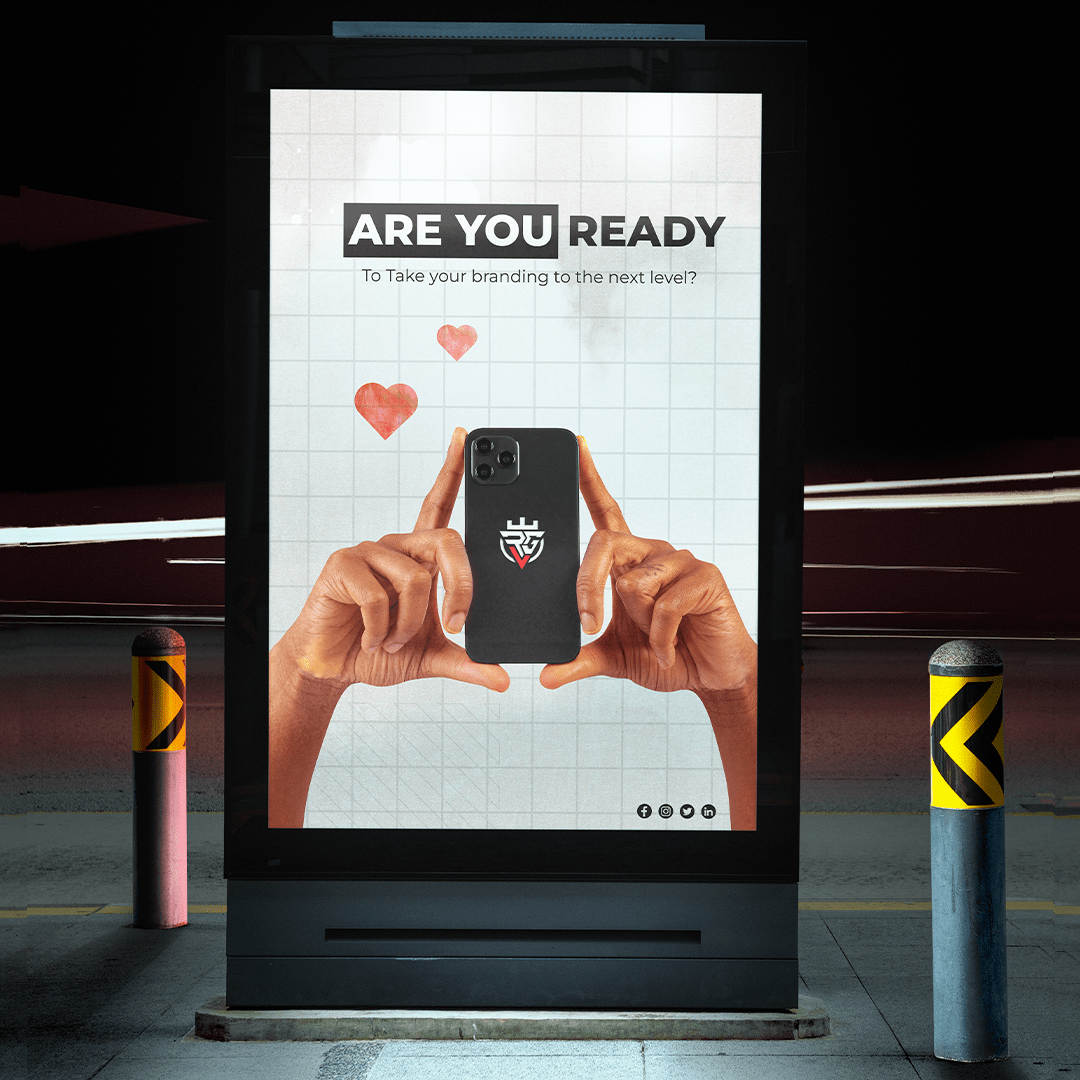 Your dreams for your YouTube automation business are essential. We pay attention and shape our strategies to fit what you want to achieve.
We're not just here for the start. You will get long-term success for your YouTube automation venture with our Monthly Membership. We help you plan for the future.
5.Accessibility and Global Reach:
No matter where you are in the world, we're here to support you. Redsglow Business Establishment is for everyone, regardless of where you live.
Need help or got questions? We're quick to respond. Shoot us a message, and we'll get back to you with the answers you need.
Choosing Redsglow Business Establishment to launch your YouTube automation business is a smart move. We're not just experts; we're your partners in this exciting YouTube adventure. Let's make your mark in the world of YouTube automation, together!
OUR SOME LATEST BRAND DESIGN
Look no further! We offer a wide range of website design services to help you create a website that is both visually appealing and functional. We work with businesses of all sizes to create websites that meet their specific needs and goals.
Discover How Your
Youtube automation Business Establishment

Will Works
Start For Your Better Tomorrow from Today
Starter
Low Budget Package
Normal Seo, Social Account Optimization
Enterprise
Hight Budget Package
Seo and Platform Optimization
Premium
Mid Budget Package
Norml Seo, Social Account Optimization
Here's How to Contact and Activate
Your Subscription
Starting your YouTube automation business is a big step, and Redsglow Business Establishment is here to ensure it's a successful one. We simplify the process, offer customized support, and provide the expertise needed for a thriving YouTube automation venture.
Absolutely! Redsglow Business Establishment offers a range of membership choices to suit your budget and specific needs for starting your YouTube automation business.
Certainly! We understand your needs may change. You can discuss your requirements with us, and we'll guide you on adjusting your membership to better suit your evolving needs.
We provide regular progress updates and valuable insights to track your YouTube automation business's growth and performance, keeping you informed and empowered to make data-driven decisions.
Now we are ready to connect.
Get in Touch with Us & Discover
a new way to Boost Your Business